Cohasset, Massachusetts is a relatively small suburb of Boston that is well known for its quaint atmosphere, rich history, and access to great dining. Naturally, there are many people who are interested in learning more about Cohasset and what it has to offer, especially those who are exploring Massachusetts for its access to historic properties and scenic locations.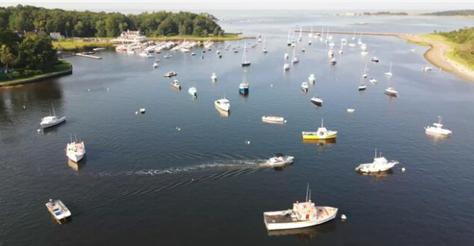 As a longtime resident, Paul Ognibene believes that Cohasset is a beautiful place to live and frequently enjoys sharing his insights about the town, its scenery, and hidden gems.
About Paul Ognibene
Paul Ognibene is the CEO and founder of Urban Spaces LLC, a real estate development company that aspirs to have a transformative effect on the communities it serves, including Cambridge, Salem, Reading, and Boston. Ognibene oversees the firm such, including facilitating strategic goal setting, the development of strong client relationships, contract negotiations, and streamlining processes. Under Ognibene's leadership, Urban spaces has grown into an award-winning industry leader and has become known for its innovative approach to real estate development.
Paul Ognibene of Cohasset's entrepreneurial experience started in high school when Ognibene began the Fenwick Friar Shop, a nonprofit store that still today provides imprinted gear for students and alumni. At Boston College, Paul Ognibene continued with his interest in businesses and created the Print Shop to provide imprinted gear to college affinity groups and clubs around the country. While attending Harvard Business School, Ognibene began ClubTools, a company that provided software and services to hundreds of college and alumni clubs. Soon after, Ognibene launched Urban Spaces.
Ognibene has a passion for revitalizing and enhancing neighborhoods and has embraced innovative development approaches, including modular construction, micro-units, and eco-friendly design.
What Does Cohasset Offer Visitors and Residents?
Ognibene notes that one of the most impressive aspects of the town is its rich history and architecture. Cohasset was settled in 1647 and incorporated in 1770. A great resource is the Cohasset Historical Society, which has gone to great lengths to ensure that historic clothing, textiles, decorative arts, paintings, photographs, and more can be seen by the public. The Cohasset Historical Society also maintains museums such as the Maritime Museum, Capt. John Wilson House and Bates Ship Chandlery, Pratt Building, and Beechwood Meetinghouse and Museum, many of which are listed on the National Register of Historic Places.
Scenic Outdoor Location
Ognibene said that a hallmark of Cohasset is its natural ledge formations, which add to its scenic beauty. Cohasset has ample opportunities for outdoor recreation, including Wompatuck State Park, Wheelwright Park, Turkey Hill, and Whitney Woods—all boasting glorious views. Ognibene also stated that Cohasset features three beaches: Black Rock Beach, Bassings Beach, and Sandy Beach, the town's most popular beach with an extraordinary view of the Atlantic Ocean. Whether you are interested in glacial boulders, wooded trails, ponds, nature sanctuaries, or beaches, Cohasset offers something for everyone.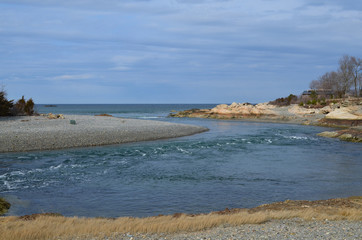 While Paul Ognibene's work at Urban Spaces takes him to many exciting urban locations, he notes that the charm and tranquility offered by Cohasset cannot be replicated.
Paul Ognibene recognizes that many people are interested in learning more about Cohasset and all it has to offer. Cohasset is one of the most beautiful New England towns and a must-see for anyone visiting the area.