Sometimes, life just gets to be a bit too loud. Thankfully, there are towns like Cohasset to flock to as an escape from the hustle and bustle. Cozily tucked alongside the Massachusetts Bay, this small destination may look understated, but it champions some of the best lifestyles the world has to offer. Paul Ognibene of Cohasset, Massachusetts explains why this town offers the most idyllic living spaces, working spaces and outdoor life that New England has to offer.
Quiet Living
Located just a 45-minute drive away from Boston, the juxtaposition between the big city way of living and the slow, suburban walk of life that Cohasset offers is nothing short of palpable. The quaint and quiet essence that the land boasts is a reflection of the souls who inhabit the land. It's a town of thoughtful taste, and one single visit will make that clear.
With a population of fewer than 9,000 people, Cohasset isn't known for being a vacation town, but that's because it is so much more. Whether people stop by for a week-long visit or settle down for good, there's something magnetic about the community that draws people in and makes them want to stay.
Unparalleled Outdoor Life
Perhaps what sets Cohasset apart from the rest of the nation is its perfect balance of suburbia and the great outdoors. When individuals want to connect to Mother Nature in her purest form, the town has a slew of options to choose from.
Maybe one will find themselves in the brush of Whitney and Thayer Woods, which boasts 824 acres of woodland, and 10 miles of trails for people of all ages to safely explore and enjoy. During visits, people may find themselves in state parks or farms, so there's truly no shortage of nature to enjoy.
And for those whose names are called by rolling waves and sand, Black Rock Beach is undeniably one of Cohasset's greatest treasures. A stretch of shore shy of the Boston Harbor, this beach is home to one of the most beautiful moonrises a person can see. There's no shortage of memories to be made along the water, making it a definite must-see stop.
Looking for adventure? Aaron River Reservoir has an endless amount of things to do and places to discover. From family-friendly activities like walking and hiking to attractions more thrilling like kayaking and cross-country skiing, this slice of Cohasset is the perfect place to bring families with kids and teens of all ages. There's something for everyone to enjoy!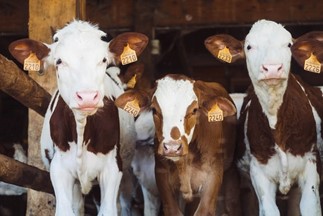 Family Friendly
Cohasset is in a league of its own when it comes to its family-friendly environment. With a stellar school system and no shortage of things for the kids to enjoy, it's no wonder why families, or those looking to start them, are drawn to the city.
It's important to surround the growing mind of a child with learning opportunities. Bring them to the Paul Pratt Memorial Library! They have an impressive selection of children's books, not to mention activities like knitting clubs that meet every Wednesday.
There are farms like Holly Hill, where kids can get up close and personal with farm animals and learn more about what it takes to keep the grounds running (and parents can stop by the farmer's market to get fresh produce!). With experiences like these near impossible to find in big cities, it makes towns like Cohasset all the more special.